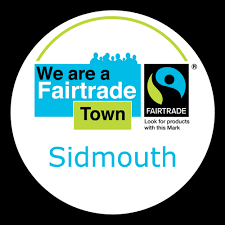 Local school children are being asked to get creative this month to enter three Competitions organised by the Sidmouth Fairtrade Town Steering Group as part of Fairtrade Fortnight 2021. To become a Fairtrade Town a resolution was passed by the Town Council to actively promote Fairtrade to consumers, businesses and community groups in the area.
Once a year there is a big celebration of Fairtrade in towns across the UK. This year, due to restrictions, The Sidmouth Fairtrade Steering Group has taken a different approach and has organised three competitions for Primary School and Year 7/8 children, all with the theme of why Fairtrade is needed, and how we can all make a difference in the world and play our part in making the world a better place, especially now.
The three competitions are:
Short Story writing
Writing and recording an original rap, song or rhyme
Drawing, painting or crafting an A4 picture
The Steering Group is asking parents to encourage their children to get involved, as all of the activities can easily be done at home during this difficult time of lockdown. Most local schools are engaged and can support children wishing to enter.
Fairtrade Fortnight 2021 will take place from Monday 22nd February to Sunday March 7th 2021.
More information can be found on How to Enter on the Fairtrade Sidmouth website: http://fairtrade.vgsidmouth.co.uk/ or on the Sidmouth Fairtrade Facebook page https://www.facebook.com/sidmouthfairtrade/
Closing Date for Entries is 26th February 2021. All entries should be sent to fairtradesidmouth@gmail.com.