There is a road closure by Wales and West Utilities coming up north of Sidbury from Monday 28th February up to and including Friday 25th March. This will mean disruption to service 9 buses through Sidbury.
Service 9 buses that either start or end at Sidbury will run normally.
The service 9 buses which run through Sidbury to Honiton or come from Honiton will be diverted and unable to serve Sidbury. To help cover these journeys, Stagecoach will be putting on a shuttle bus from Sidbury to Sidford so that people can connect with the diverted service 9 buses.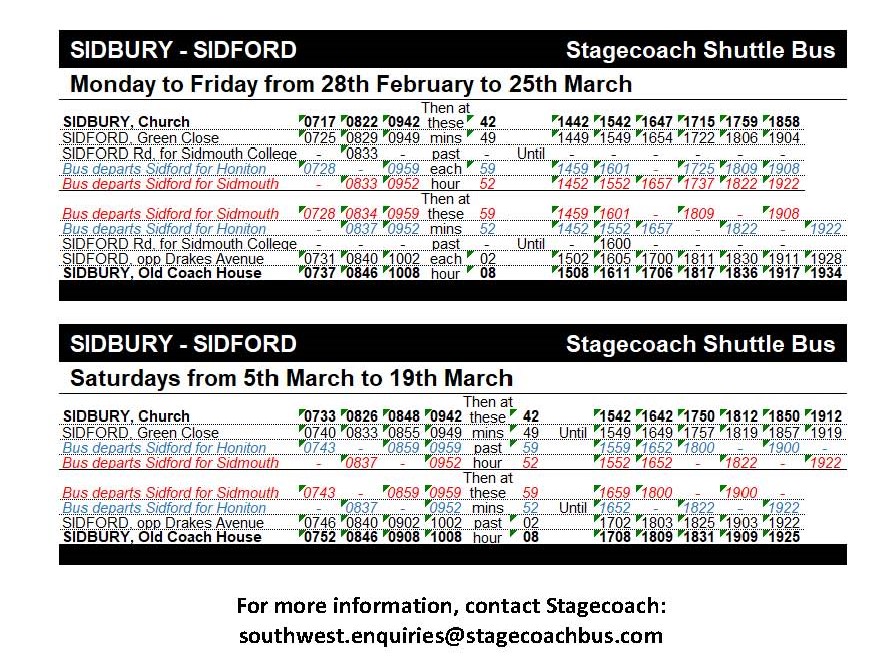 Stagecoach: southwest.enquiries@stagecoachbus.com