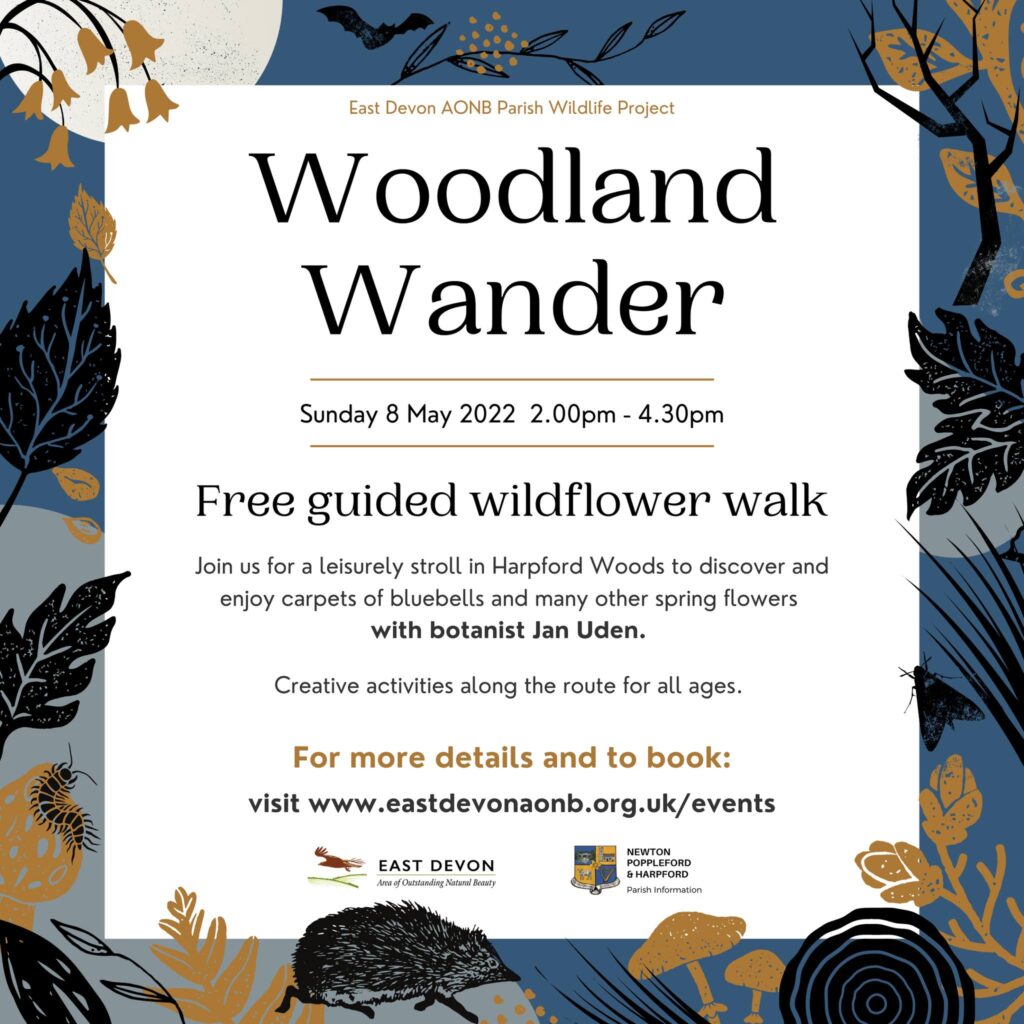 Woodland Nature Event in Newton Poppleford, on Sunday 8 May 2022 – Join East Devon AONB Partnership for a 'Woodland Wildflower Wander'
Exploring the Harpford woodland, looking for bluebells and other wildflowers including yellow archangel, an indicator of ancient woodland, the white wood anemone and wood sorrel.
The walk will be led by local botanist, Jan Uden and Ruth Worsley, visual artist and East Devon AONB's wildlife engagement officer.
All ages can also enjoy simple creative nature activities along the way (optional)
Booking required – to find out more and book a place visit https://www.eastdevonaonb.org.uk/…/woodland-wildflower…
Part of the East Devon AONB Partnership's Newton Poppleford Parish Nature Recovery Project.