Sidmouth Town Council is proudly flying the Ukrainian Flag on the Three Cornered Plot at the Triangle in a statement of support for Ukraine and recognition of the humanitarian disaster unfolding.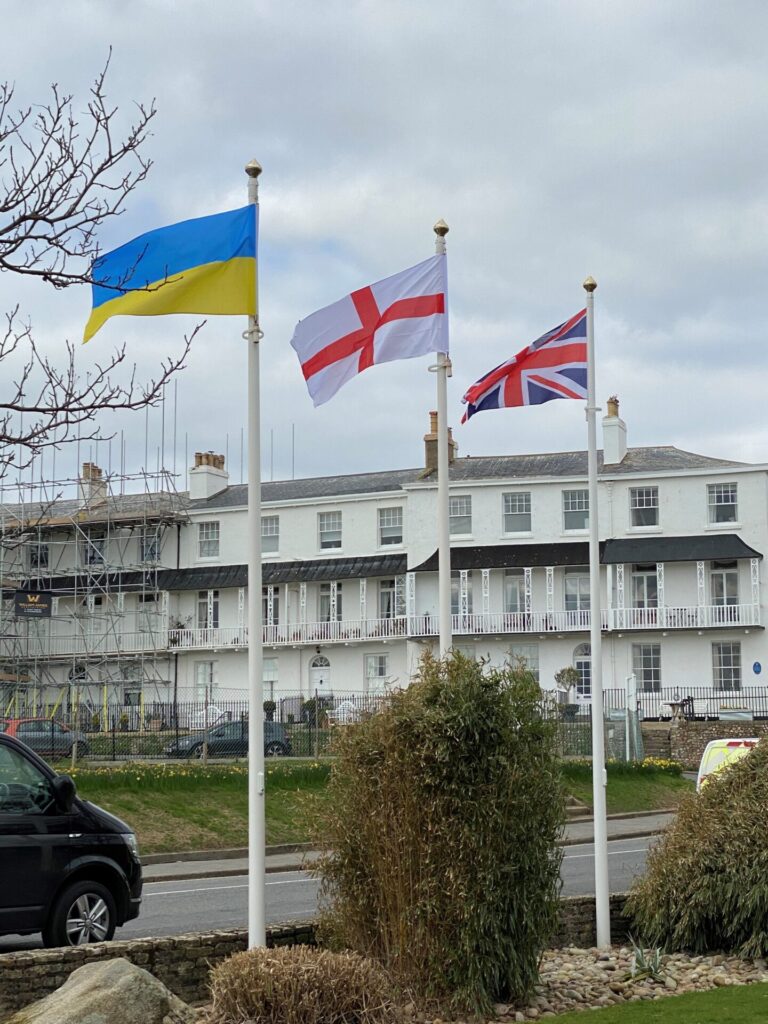 The UK Disasters Emergency Committee has launched its Ukraine Humanitarian Appeal, drawing together funding and action across many charities and Non-Governmental Organisations to support people displaced through the conflict. The government has pledged to match up to £20 million of any donations from the public.
The fastest way to donate to a DEC appeal is by donating online: Ukraine Humanitarian Appeal | Disasters Emergency Committee (dec.org.uk)
Alternatively you can call 01204 770822, or use other ways to donate.