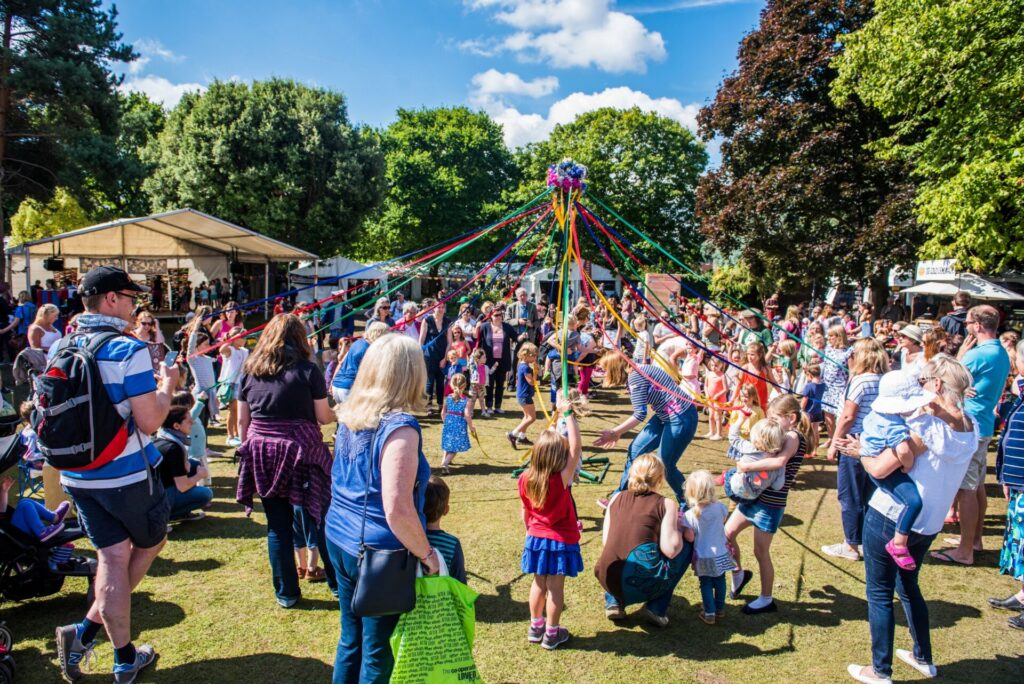 A Celebration of Sidmouth Folk Festival
30th July – 6th August 2021
The festival organisers are delighted to announce that Sidmouth Folk Festival will return to our beloved seaside home this year with a celebratory event.
With so much uncertainty around the viability of live events and festivals this summer – and taking into account the informative and thoughtful responses to audience surveys – the festival team are now excited to be planning a celebratory week of shows and activities, primarily based in the heart of the town at Blackmore Gardens, with all day entertainment and evening concerts.
In response to festival goers' stated preferences for open air events, evening concerts will be staged from Sat 31st July through to Friday 6th August with some amazing headline acts including wonderful festival patrons Show of Hands, the brilliant Eliza Carthy Trio and the super-powered Talisk.
Tickets for these evening shows will go on sale from 24th May.
Daytimes in Blackmore Gardens will feature concert performances, dance music, family entertainment, street theatre and special events. All free and open to all. The Blackmore Gardens hub is the ideal spot to spend a day in sunshine, to gather safely with old friends and to celebrate the return of the festival to the town, with a fantastic bar and a great range of catering. The Ham lawn also promises to be a hive of festive activity with many of the usual catering and bar favourites and plenty of entertainment.
All this year's festival activities will be run in line with existing Covid-19 guidance. All relevant precautions and health and safety measures will be taken to maximise enjoyment of the festival.
After the success of last year's Online Festival, there will be a major online presence again in 2021, including live streaming and plenty of workshops. More details to be announced on 24th May.

Please do join us in our beautiful seaside home in the first week of August to celebrate the ongoing future of The Sidmouth Folk Festival. And we look forward to returning in 2022 in grand style!
Next year's dates for your diary: Sidmouth Folk Festival 29 July – 5 August 2022
All future updates at www.sidmouthfolkfestival.co.uk
Sidmouth Folk Festival
Box Office, Sidmouth TIC
Ham Lane
Sidmouth, Devon EX10 8XR
United Kingdom