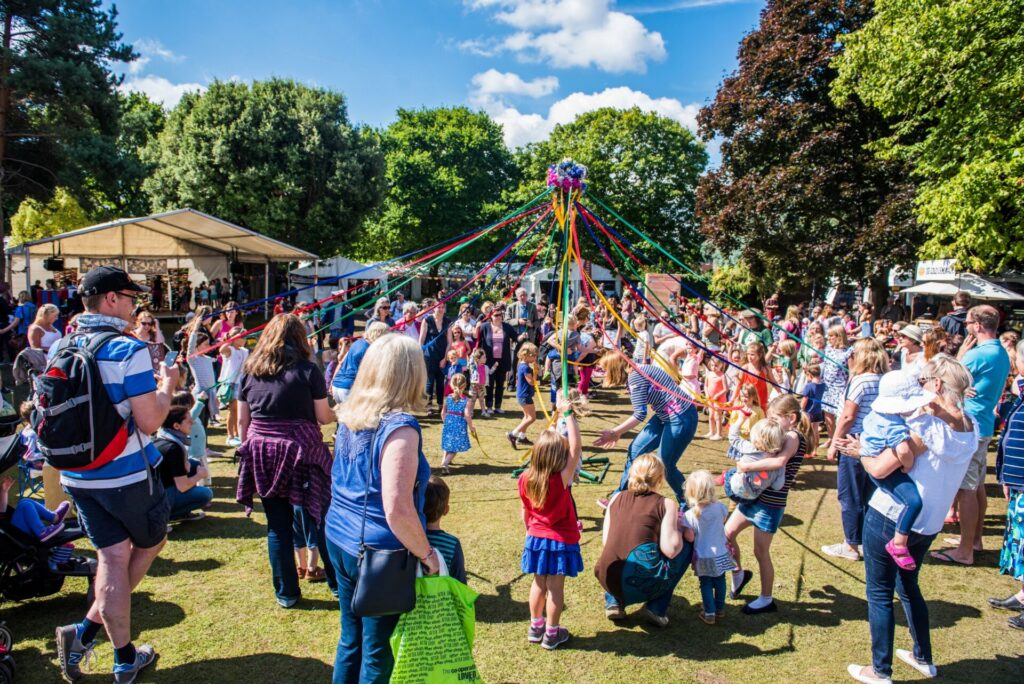 A Celebration of Sidmouth Folk Festival
30th July – 6th August 2021
The Festival organisers are thrilled to announce that Sidmouth Folk Festival will return to Sidmouth this year with a celebratory event primarily based in the heart of the town at Blackmore Gardens with Open Air evening concerts and all-day entertainment. The Ham remains a great place to eat, drink and socialise.
It feels like proper summer! With the sun shining and outdoor living in mind, it's a great time to look forward to a great Celebration of Sidmouth Folk Festival both live and Online.
Check out the line-up of great artists and activities taking place at the event with the Full Programme which you can download here <https://sidmouthfolkfestival.us2.list-manage.com/track/click?u=cbf4b72ce81c2dbd6074fb114&id=9b0c374ce8&e=ee71b18bf2> .
Next year's dates for your diary: Sidmouth Folk Festival 29 July – 5 August 2022
All future updates at www.sidmouthfolkfestival.co.uk
Sidmouth Folk Festival
Box Office, Sidmouth TIC
Ham Lane
Sidmouth, Devon EX10 8XR
United Kingdom
Tel: 01395 516441
Email: tic@sidmouth.gov.uk