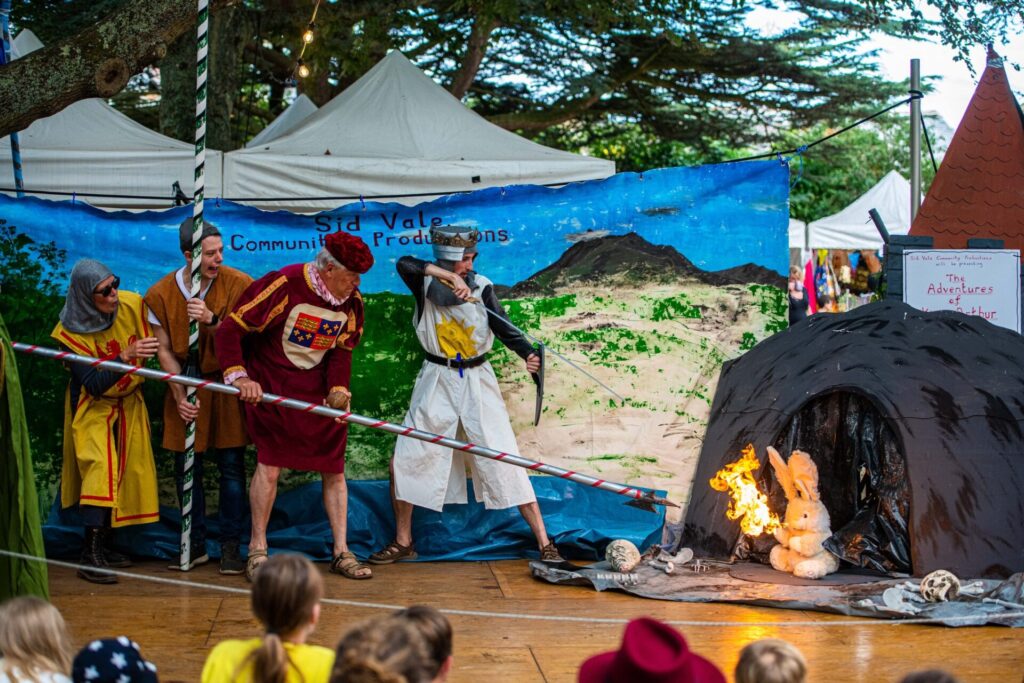 Head down to Port Royal, outside the Sailing Club to catch SVCP's folk week extravaganza – The Elizabethans!
Fun for all the family, you can expect plenty of signature SVCP nonsense including lots of oversized props, piles of terrible jokes, and a host of special effects.
An unreliable historical account and our version of Queen Elizabeth I and the Spanish Armada.