ART AND TECHNOLOGY TODAY: The New Frontiers – Jacky Klein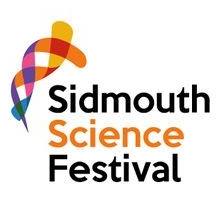 This lecture explores the very latest intersections of art and science, looking at how the new technologies of Artificial Intelligence, Virtual and Augmented Reality, 3D printing and Big Data, wearable tech, location-tracking and more are changing the way art is made and experienced. We explore where technology will take artists and the art world in the next decade as these technologies – currently seen as futuristic and experimental – are set to become ever-more integral to our daily lives. Along the way, we'll discover some of the most powerful examples of immersive tech art, from virtual reality firework displays over China's Forbidden City to 3D mappings of a Pharoah's tomb, and reveal how technology is transforming the ways in which art is promoted and discovered, bought and sold, archived, experienced and understood.
Jacky Klein is an art historian, writer and broadcaster. She worked as a curator at the Tate, Courtauld and Hayward galleries before moving into art publishing, at Thames & Hudson, Tate Publishing and HENI Books. She is the author of a bestselling monograph on Grayson Perry and co-author of several other books including Body of Art and What is Contemporary Art? a children's guide to the Museum of Modern Art, New York. She has presented and contributed to television programmes for the BBC, Channel 5 and Bloomberg TV, and is a regular contributor to Radio 4's arts review show, 'Front Row', and is currently Associate Lecturer at the Courtauld Institute on the MA, 'Curating the Art Museum'.
This is an online event, please book your free tickets via this link, Art and technology today: the new frontiers | Sidmouth Science Festival
Sidmouth Science Festival | Facebook
Sidmouth Science Festival | Sidmouth Science Festival
This talk has been organised in conjunction with The Arts Society of Sidmouth.