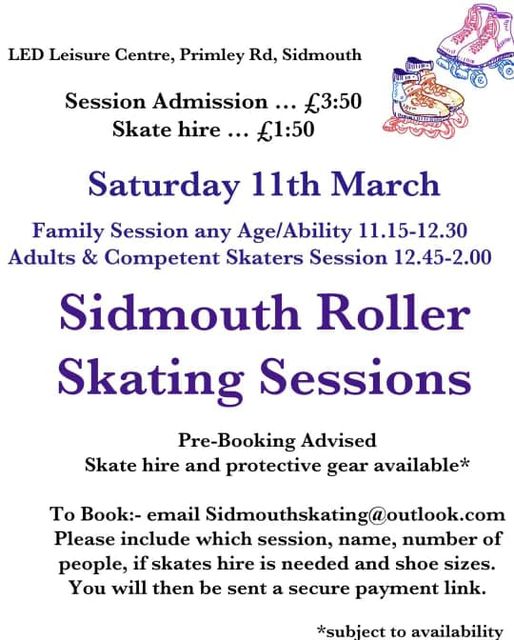 Next sessions on Saturday the 11th of March.
First session for families (11:15-12:30)
Second session for adults and children who are competent skaters only (12:45-2:00.)
Admission is £3:50 and skates are available to hire for £1:50. Helmets and protective gear (elbow pads, knee pads, wrist guards) are available free of charge.
To avoid disappointment please pre book by sending an email to sidmouthskating@outlook.com. Please include names, number of people, if skate hire is needed and shoe size, and we will then send you a secure payment link and confirmation of your booking.