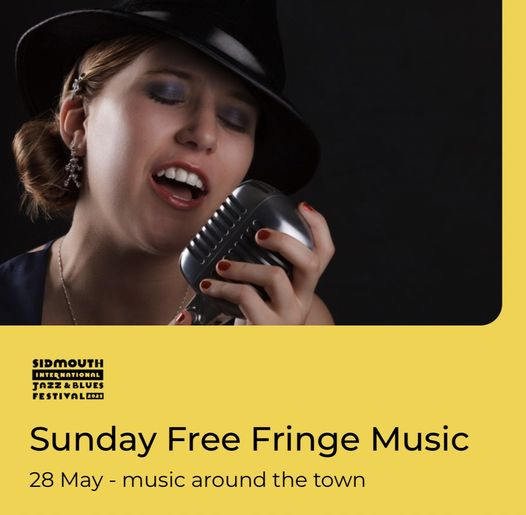 Fantastic FREE live music takes place at the following venues and times on Sunday 28 May. Hear the very best in live Jazz and Blues music performed by established and emerging regional music talent.
Get a group of friends together and enjoy great music, wonderful hospitality, drinks and food at our fringe venues below:
14 Miles East – Charlie Hearnshaw Jazz Trio Cool Jazz Brunch From 1.00pm
The Chattery, Sidmouth – Jesse Molins Chilled Solo Jazz Guitar From 1.00pm
The Marine Sidmouth – The Neil Maya Quartet (Trio) From 3.00pm
The Volley (Volunteer Inn) Sidmouth – Emmy and The Swingthings Afternoon Jazz BBQ From 4.00pm
Kings Arms Otterron – Silence In The Court Of Blues & BBQ From 4.00pm
The Blue Ball Inn Sidford – Evening Jazz From 7.00pm to be announced soon.
Read more at: https://sidmouthjazz.com/740-/SUNDAY-FREE-FRINGE-MUSICe