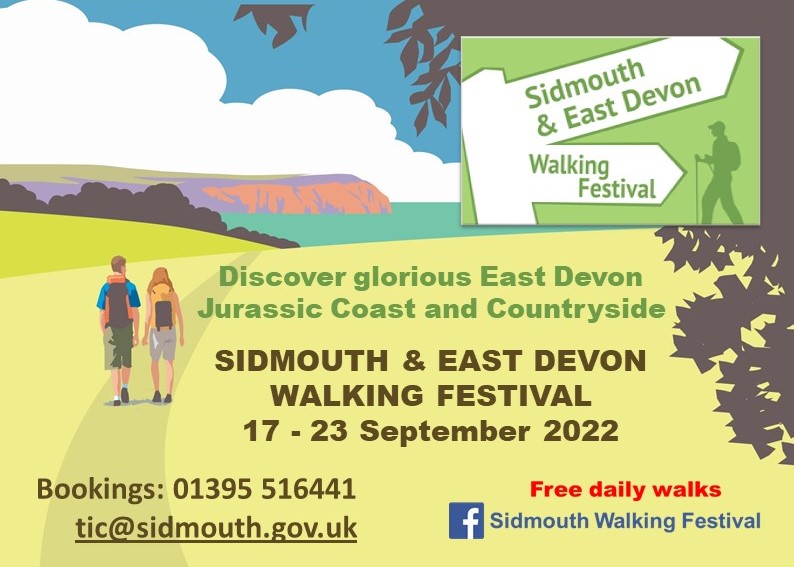 All walks must be booked via Sidmouth Tourist Information Centre unless stated otherwise.
There are three or four walks each day:
1. Shorter special interest expert-led circular walks
2. Longer circular walks which take in our seaside towns and beautiful countryside
3. The East Devon Way linear walks (NB Assistance dogs only)
4. South West Coast Path linear walks
The route of the East Devon Way walking from west to east from Exmouth to Lyme Regis, through the East Devon Area of Outstanding Natural Beauty. For these walks there is coach transport (charges apply) from Sidmouth to take you to the start and collect you at the end of each day's walk.
View the 2022 Brochure here: Sidmouth & East Devon Walking Festival 2022 by sidmouthwalkingfestival – Issuu