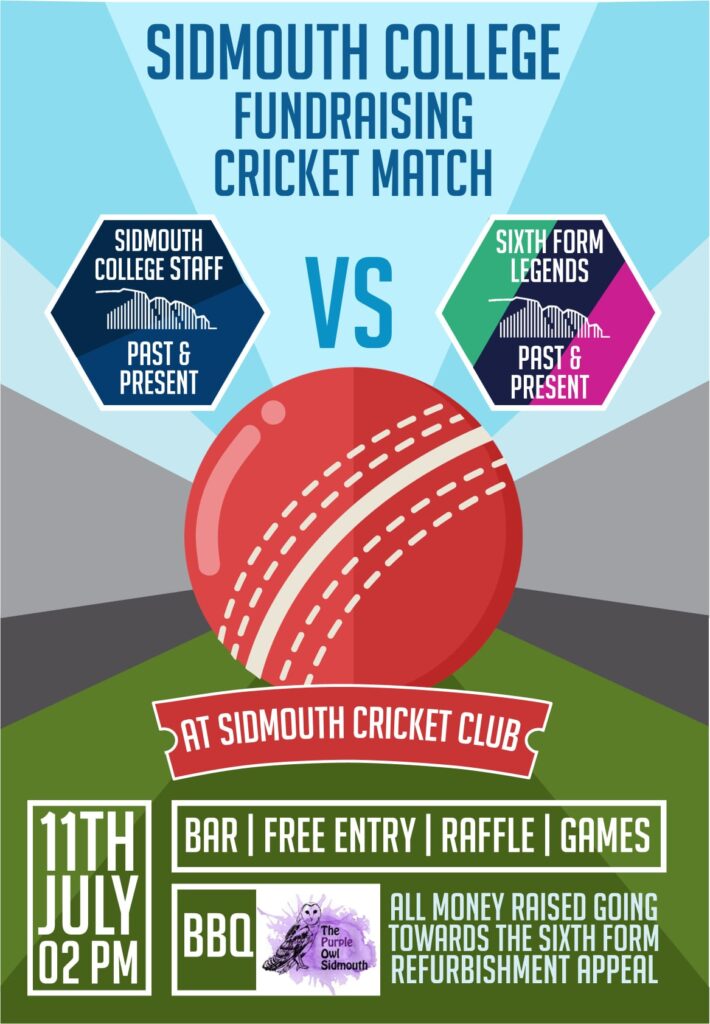 'Sixth Form Legends' (past and present) vs 'The Sidmouth College staff' (past and present).
On the day there will be a BBQ provided by The Purple Owl catering and refreshments available at the club. Sidmouth College students will be running a huge raffle, hosting some half time games and shaking fundraising buckets.
The event is free and all are welcome to come down from 2pm onwards to watch the staff and students play and help the Sixth Form raise some essential funds for the Sixth Form refurbishment appeal.