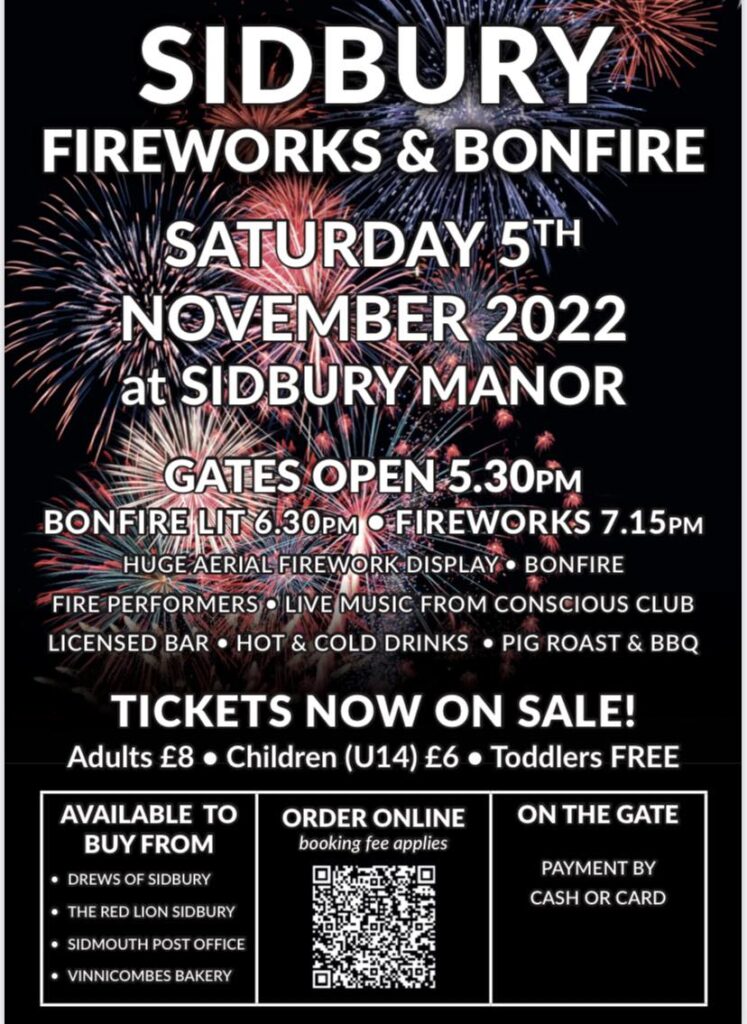 Tickets are available from Red Lion Inn Sidbury and Drew's of Sidbury. You can also buy a ticket on the gate for the same price. Tickets are available online through Eventbrite too (booking fees apply), Sidbury Fireworks Tickets, Sat 5 Nov 2022 at 17:30 | Eventbrite. By pre-buying a ticket it will help you to gain entry faster on the night.
Adults £8. Children (U14)£6. Toddler Free
Hot food – Local Beef burger, Hog Roast & Pork roll, (Vegan) Tomato soup, (Vegan) Veggie chilli and rice
Mulled wine, Local Ales and Ciders
Tea, Coffee, Hot Chocolate
Chocolate bars/snacks
This is an outside event so therefore the ground under foot will be uneven and may be wet. Sensible footwear is required.
No Sparklers at this event. All fields (including parking) are used by livestock after the event.
Glow Sticks will be fine to use.
Parking is available on sight. All parking will be on a field where marshals will direct you to park downhill to make leaving as easy as possible.
Disabled parking is available. Speak with a marshal on the night.