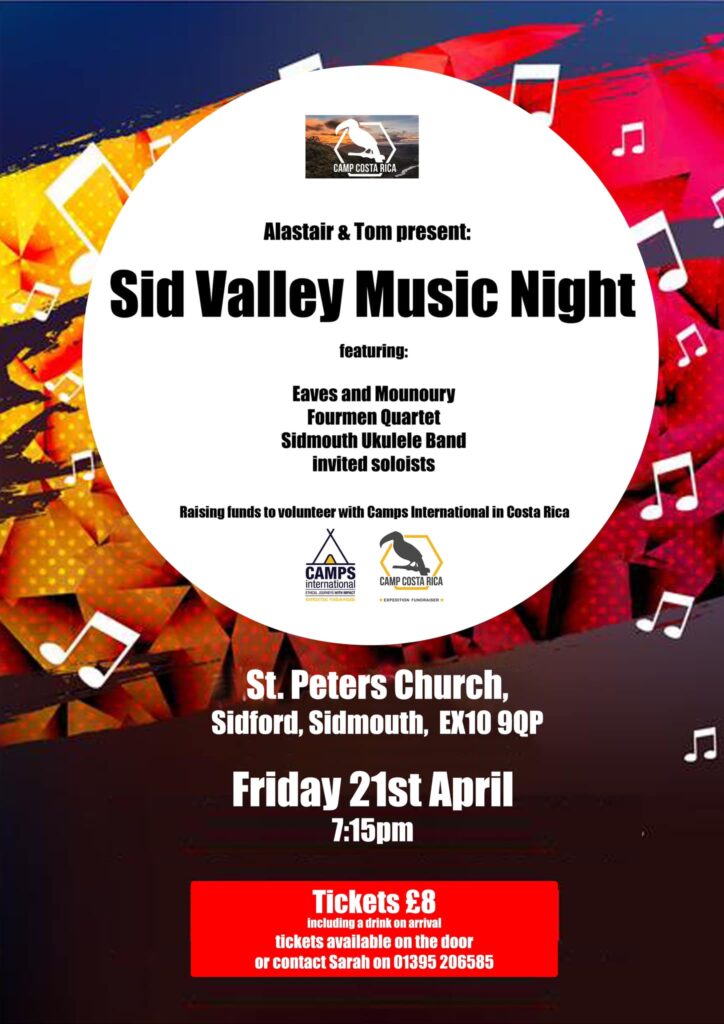 Tom and Ali are hosting a music night on 21st April to raise funds for their volunteering expedition in Costa Rica. Tickets on sale at tonight's Spring Fair at Sidmouth College.
They are performing and so are the fabulous Fourmen Quartet, the sensational Sidmouth Ukulele Band, and a select number of soloists.
It's £8 including a drink, at St. Peter's Church Sidford. 21st April. Tickets on sale at Sidmouth College Spring Fair, or by contacting Sarah via details on the poster.