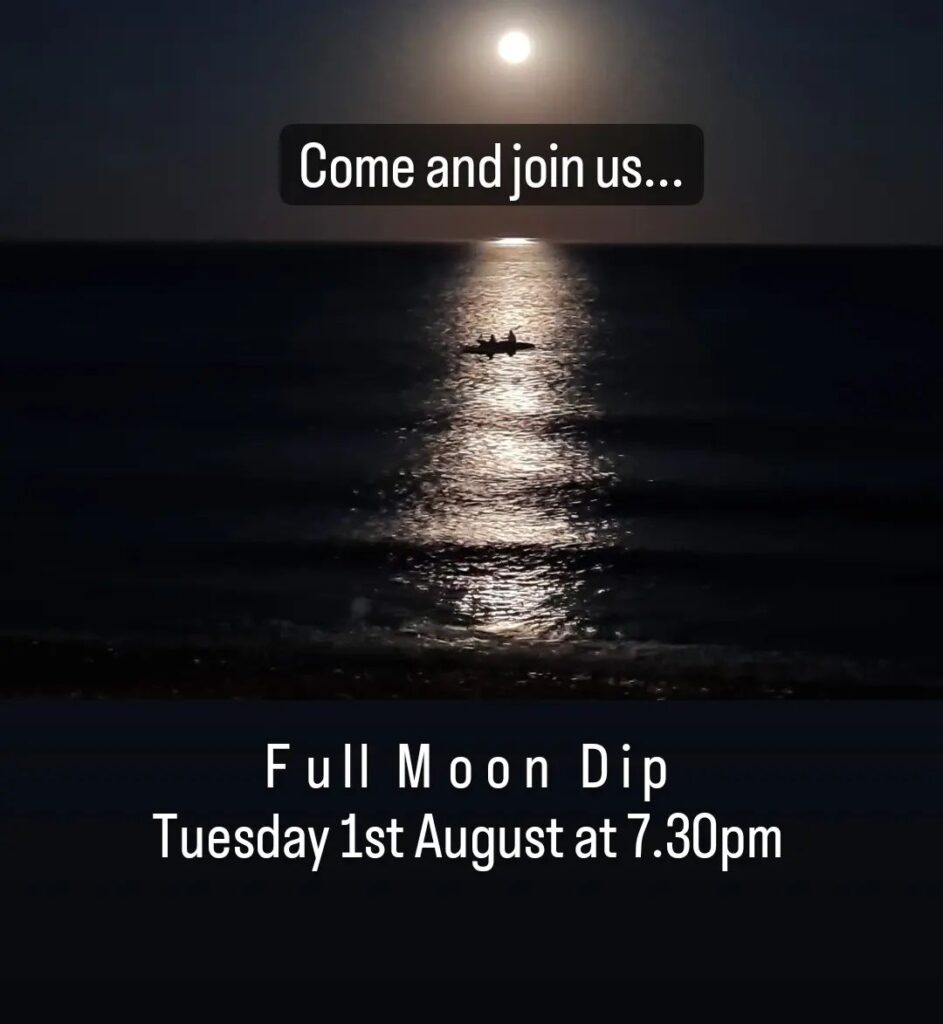 Are you looking for a fun and friendly way to connect with your local community?
Join us for a full moon evening dip on Tuesday, 1st August 2023 at 7.30pm.
Come down to Sidmouth Beach opposite the Fort Cafe to celebrate the rising of the Sturgeon Moon. Mental Health Swims Sidmouth along with OneWave Sidmouth, will together enjoy the magical sight of the full moon rising.
Both OneWave and MHS Sidmouth are wonderfully welcoming groups which empower everyone to enjoy the healing power of the water, connection of the community, and the beauty of nature.

Want to learn more and join in the fun? Check out the event page via this link Mental Health Swims: Sidmouth – Group Page (more-human.co.uk)