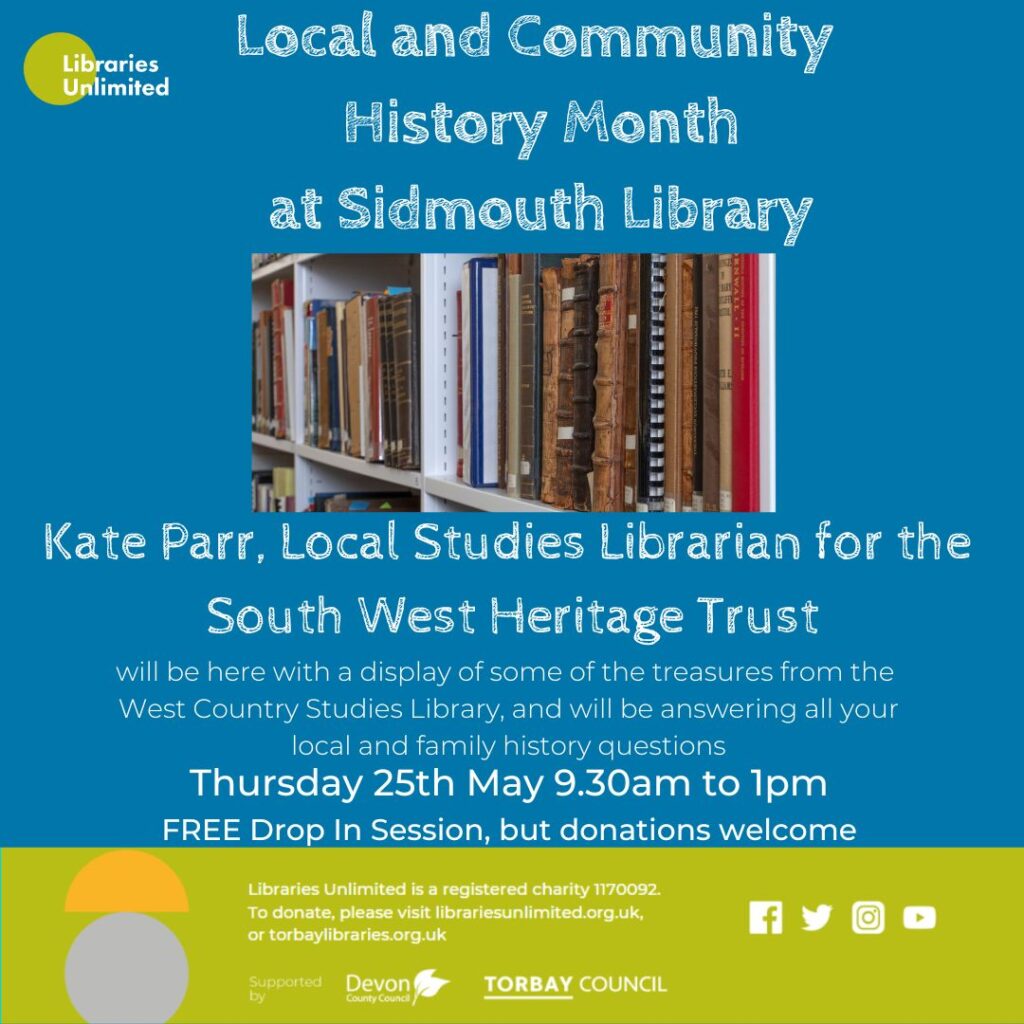 May is Local and Community History Month.
As well as a display of our local books, we've Kate Parr from the South West Heritage Trust visiting on Thursday 25th May.
Pop in between 9.30am and 1pm to take a look at some treasures from the West Country Studies Library and to ask her about your local and family history questions.
FREE event, but donations welcome.