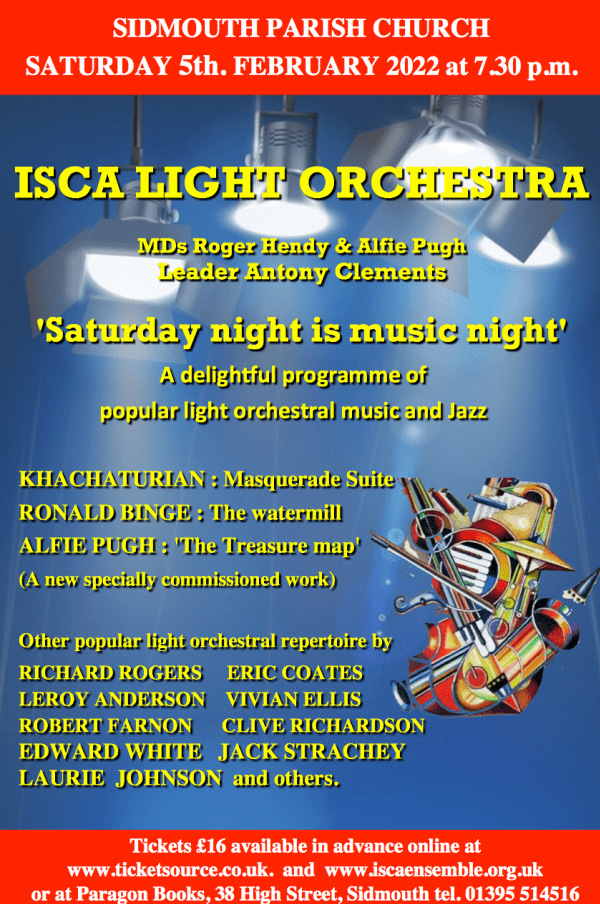 'Saturday night is Music Night' – a special light orchestral concert.
A wonderful programme of some of the finest light orchestral music
Some tickets will also be available at Paragon Books, High Street, Sidmouth 01395 516514
Light classical programme featuring a newly commissioned work by Alfie Pugh 'The Treasure Map'Ronald Binge : The watemill Khachaturian : Masquerade Suite.
Other repertoire by Richard Rodgers, Leroy Anderson, Robert Farnon and others.