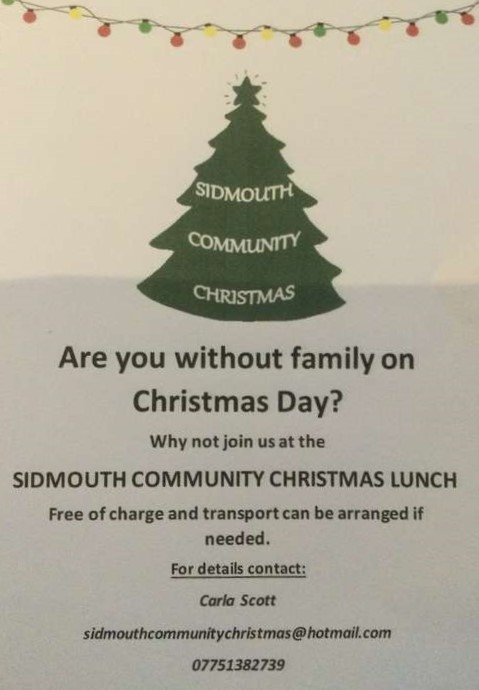 This event is for people who will be on their own on Christmas Day and without family. An opportunity to meet with others and enjoy a hot lunch.
Transport can be provided and booking is essential by contacting Carla Scott on 07751382739 or emailing sidmouthcommunitychristmas@hotmail.com
Helpers on Christmas Day will also be required, if you are free, have had both Covid jabs and would like to help then use the above contact details.