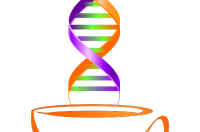 CAFE SCIENTIFIQUE: PROBLEM SOLVING – LOGIC VERSUS LUCK: Sidmouth Parish Church. 3pm. Live event with Colin White. Please bring 2 sheets of A4 paper, a pencil and a ruler in cm!
Please respect Covid 19 precautions and wear a face covering unless you are exempt and use the hand sanitiser provided. Bring your own drink. Free entry.
More information www.sidmouthsciencefestival.org/events/cafe-scientifique-online-tbc-5 .