7pm- 9pm.
Change for Good: environment, climate, energy
An opportunity for you to engage with climate plans at a national, regional and local level.
Who is turning up the heat? How can I reduce energy costs? How will climate change affect me? What is happening in Devon?
Simon Jupp MP
Devon Carbon Plan
Chris Lockyear Sidmouth Town Council.
Free refreshments during the interval. To assist catering please register free via the link below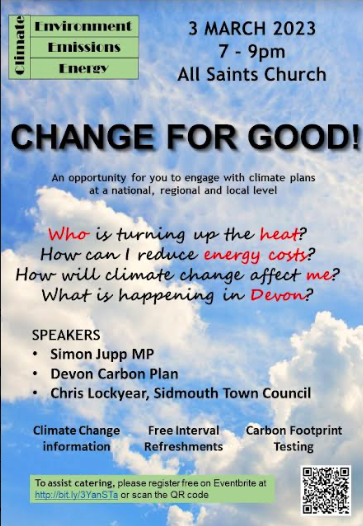 Cafe Scientifique is an opportunity to listen to the latest ideas in science and technology, and to discuss current scientific events