Alpine Park Cottages: Award-Winning Self-Catering Cottages in East Devon
Nestled within 6 acres of picturesque, wooded parkland, Alpine Park Cottages offer a haven of modernity, cleanliness and comfort for a truly relaxing escape in Devon. Proudly owned by the Mynard family, these thoughtfully designed cottages warmly welcome guests of all needs.
Commitment to Accessibility
At Alpine Park, accessibility is of utmost importance, ensuring that every guest feels at ease and comfortable throughout their stay. Key accessibility features include:
Single-storey cottages for easy mobility with convenient parking located directly outside.
Spacious walk-in showers featuring low-profile shower trays and the availability of shower seats for guests with limited mobility.
Strong partnerships with 'Living and Lifestyle' based in Exmouth, enabling the provision of mobility equipment such as walking frames, toilet frames, wheelchairs and mobility scooters for hire.
A dedicated team ready to recommend wheelchair-friendly attractions and assist in arranging visits whenever possible.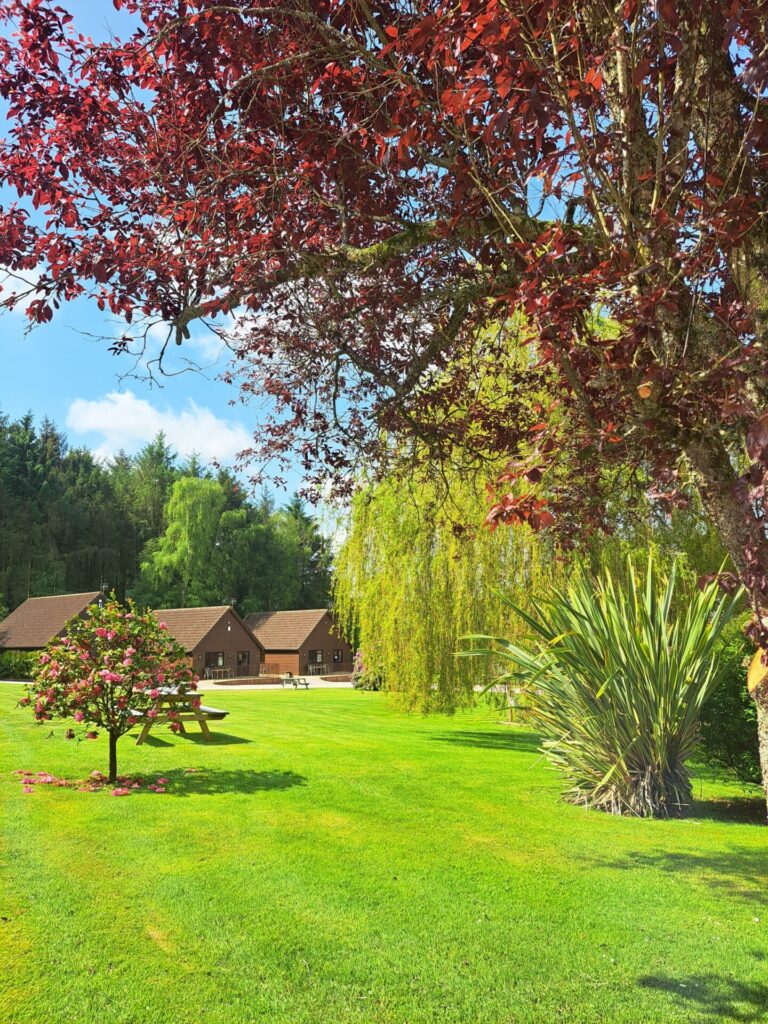 Environmental Focus
Alpine Park Cottages actively strives to minimize the negative environmental and social impacts of tourism. Through their sustainability efforts, they aim to protect the beautiful surroundings and contribute to a greener future. Their environmental initiatives include:
An onsite recycling point to encourage responsible waste management.
Electric vehicle charging points — supporting eco-friendly transportation.
Guest incentives to reduce the amount of laundry in rooms, promoting water and energy conservation.
Utilization of 100% renewable electricity supply — reducing reliance on non-renewable resources.
Complimentary jute bags provided to guests, aiming to reduce plastic bag usage.
Implementation of the Touch Stay App, offering information on bus routes, local walks and nearby restaurants, minimizing the need for printed materials.
Experience the epitome of comfort, accessibility and environmental responsibility at Alpine Park Cottages. Embrace the tranquility of the East Devon surroundings and relish in the contemporary amenities, assured in the knowledge that your stay supports a commitment to sustainability. Discover a truly memorable getaway while knowing that every aspect of your experience has been thoughtfully designed to exceed your expectations. Plan your visit today and indulge in a remarkable stay at Alpine Park Cottages.