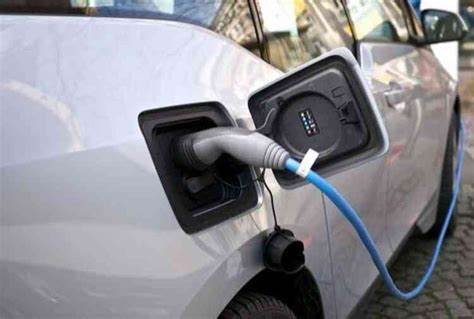 There are charging points available at:
Sidmouth Town AFC, Manstone, Sidmouth, EX10 9TF
Stowford Community Centre, Chambers Close, Sidmouth EX10 9YL
The Donkey Sanctuary, Mire Lane, Sidmouth, EX10 0NU
Map of electric charging points for electric cars UK: Zapmap (zap-map.com)
As part of East Devon District Council's commitment to becoming net zero by 2040, we now have EV chargers available in the following Sidmouth car parks (accurate as of 22 June 2023 and to be updated as new sites come online).
Ham East, Sidmouth – 4 x 60kwh rapid chargers operated by Wenea – Contactless payment available on charging use the Wenea download link below.
Ham West, Sidmouth – 2 x 22kwh chargers available, operated by Scottish Power. Download the app using the link below
For a full list of local car parks please click here EV (Electric Vehicle) Charging in Car Parks – East Devon
IMPORTANT INFORMATION
FREE PARKING FOR EV VEHICLES IN 2023
In 2023 there will be no requirement for you to purchase a parking ticket or Ringo session whilst your vehicle is charging. However, it is very important that we ensure the continued availability of our EV charging bays by issuing PCN's to vehicles parked in EV bays which are not actively charging. This approach will automatically apply to non-EV vehicles parked in EV charging bays.
Charging app download links
Wenea – Electric vehicles. Download the APP – Wenea – UK
Scottish Power Recharge app – IOS – SP Recharge on the App Store
Android – SP Recharge – Apps on Google Play
Map of electric charging points for electric cars UK: Zapmap (zap-map.com)